Three, almost Greek, recent world music album releases
Three recently released albums, having most in common the passion and love for music, which is here expressed through personal and distinctive sounds.
Derya Türkan & Sokratis Sinopoulos – Soundplaces
Thanos Stavridis - Spicy Margarita
Sofia Labropoulou - Sisyphus
 _____________________________________________________________________________________________
Derya Türkan & Sokratis Sinopoulos – Soundplaces
Devoutness and joy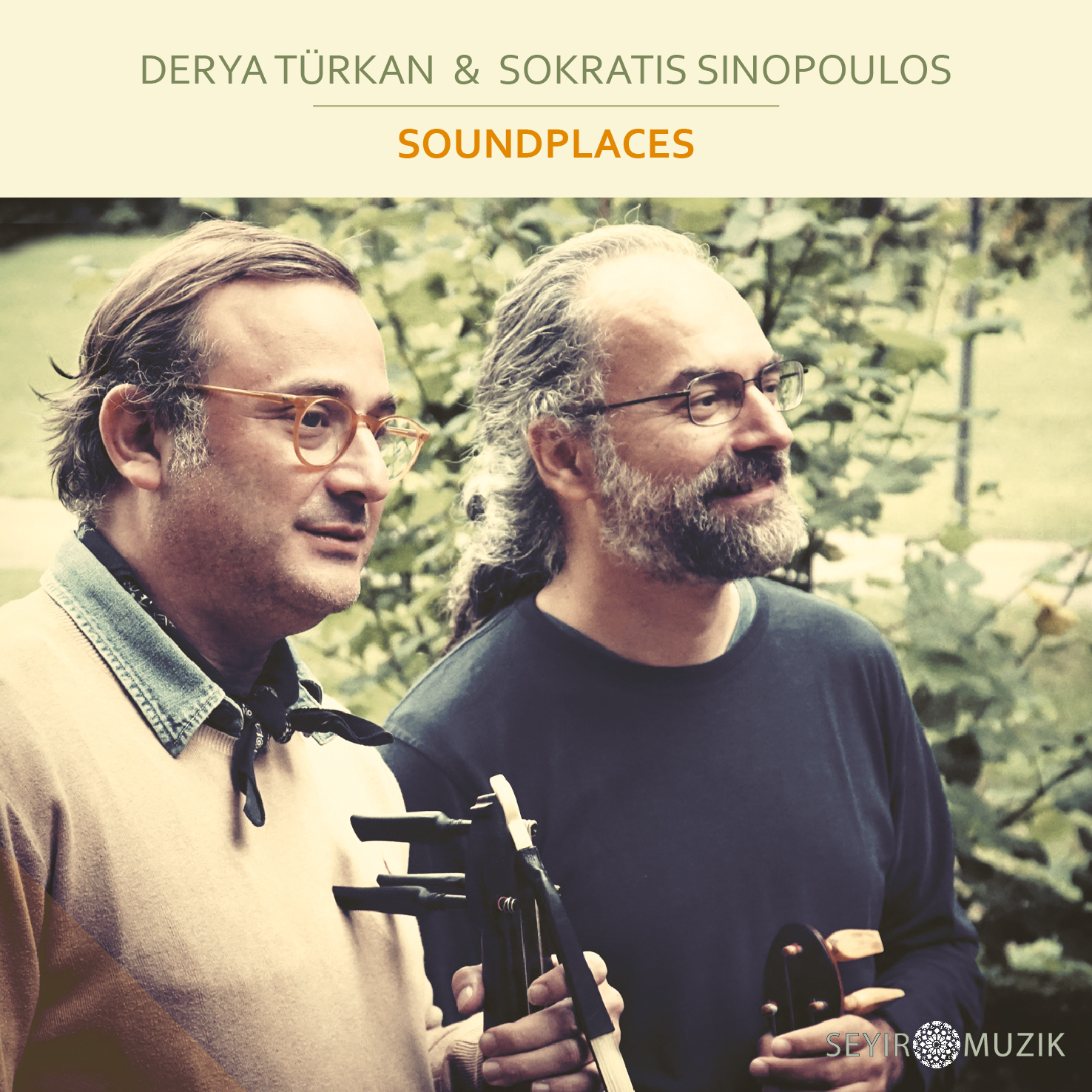 Soundplaces was released in October 2020 by Seyir Muzik. It was no.1 album for the year 2020 in Balkan World Music Chart and it is in high positions of other world music charts at the moment as well.
Derya Türkan & Sokratis Sinopoulos are highly skilled and prominent musicians, both playing the same instrument. Istanbul kemençe (in Turkish) or Politiki lyra (in Greek), the name has practically the same meaning in both languages. The instrument itself, which is a difficult one to master, has a unique sound. Introvert, warm and immediate; this is one of the factors that make this music special.
Creating this album has been the dream of a lifetime. After many years of friendship and collaboration, we have finally been able to record our duet. As a piece of work, soundplaces is a confessional and creative dialogue in which we virtually explore the sounds of the musical traditions we love and the sounds of the places that we visit.
This is an ensemble just of two, and for sure this is not a usual occasion. However, the sound is rich, and the music feels complete within its simplicity. The album consists of eight pieces, most of them traditional melodies, that the two musicians perform adding their own musical themes as well as taksims. creating extensive musical forms as a result. Throughout the album, Sinopoulos and Türkan converse in a very intimate and respectful way; there is a natural flow between them. They play both successively and accompanying each other, many times completing each other's musical phrases. Tavern feast atmosphere is present, but mainly, a feeling of devoutness is established, that stops time and attracts your attention fully. The melodies develop in an unstrained way; pauses have as much musicality and importance as the notes do.
–––––––––––––––––––––––––––––––––––––––––––––––––––––––––––––––––––––––––––––––––––––––––––––
Thanos Stavridis - Spicy Margarita
Listen Responsibly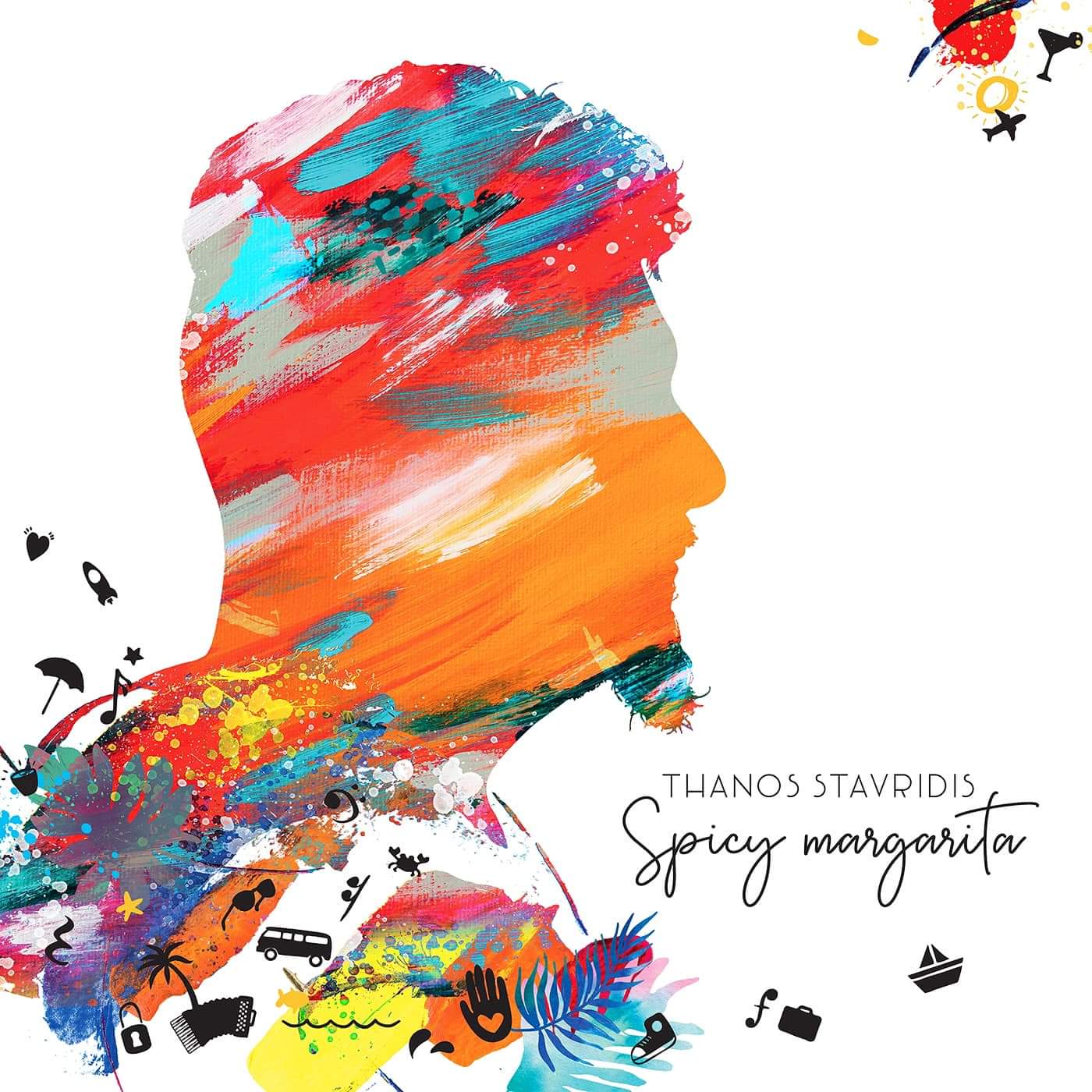 After the successful release of Thanos Stavridis' Suitcase full of Dreams in 2016, his new instrumental album Spicy Margarita was released in December 2020 by ARTWAY - TECHNOTROPON. Though it was born in the lockdown period, its content is very colorful - and its cover, too. Thanos grasped the opportunity and turned black into color; he celebrates it with us, through thirteen standalone musical stories. His intention was to create something bright, something out of which the listener will come happier. Some pieces of the album were composed in the curfew period while some were already part of the repertoire of Drom band.
Recipe for Thanos Stavridis' Spicy Margarita®:
Ingredients
- Modern compositions
- Balkan folk elements
- Sensitive string ensemble themes
- Latin grooves
- Rock sounds
- Flamenco thoughts
- A pinch of Indian music patterns
Directions
- Shake ingredients with passion in grooves of 4/4, 7/8 and 11/8
- Add much of Thanos' characteristic style, particularly ornamented and always very energetic
The ensemble formations vary, as the guests are many and with different instruments. Therefore, the sounds delivered are also various, in the range between fully acoustic and electric. Just for now, and according to the algorithm, "Stella's Eyes" is the most played piece. In a pleasant harmonic sequence played by the string ensemble, Thanos performs sensitively, creating much more harmony than contrast between the styles. Of course, the album has many pieces where Stavridis' powerful temperament stands out.
There are many accordion players in the Balkan region. But very few of them have the talent and vision to put together balkan music, classical music, jazz, pop and rock, into a very creative fusion. Thanos Stavridis is no doubt, one of them ...

Vlatko Stefanovski
Including Thanos, twenty-nine musicians recorded for Spicy Margarita.
Theodosii Spassov – kaval, Vlatko Stefanovski – electric guitar, Vladimir Karparov – saxophone, Saso Popovski – electric guitar, Ivan Kukic – electric bass, Chris Kapetanakis – tenor saxphone, Giannis Oikonomidis – trumpet, Michalis Karanikos – trombone, Stefanos Sekeroglou – 1st violin, Timos Anastasiadis – 2nd violin, Rosa Terzian – viola, Stella Tempreli – cello, Stathis Anninos – piano, George Zoukas – piano, Ivan Bejkov – electric bass, Giannis Papatriantafillou – doublebass, Giannis Papagiannoulis – percussion, palmas, Vagelis Karipis – percussion, Michael Kapilidis – drums, Stefanos Dimitriou – drums, Thomas Kostoulas – drums, Giannis Papadopoulos - fender Rhodes, Dimitris Lappas – electric guitar. Of course, the Drom band members: Vasilis Athanasiou – clarinet, Giannis Karakalpakidis – electric guitar, Giotis Kiourtsoglou – electric bass, Christos Tasios – drums.
___________________________________________________________________________________________
Sofia Labropoulou - Sisyphus
Kanun, Camus, Sex Pistols and…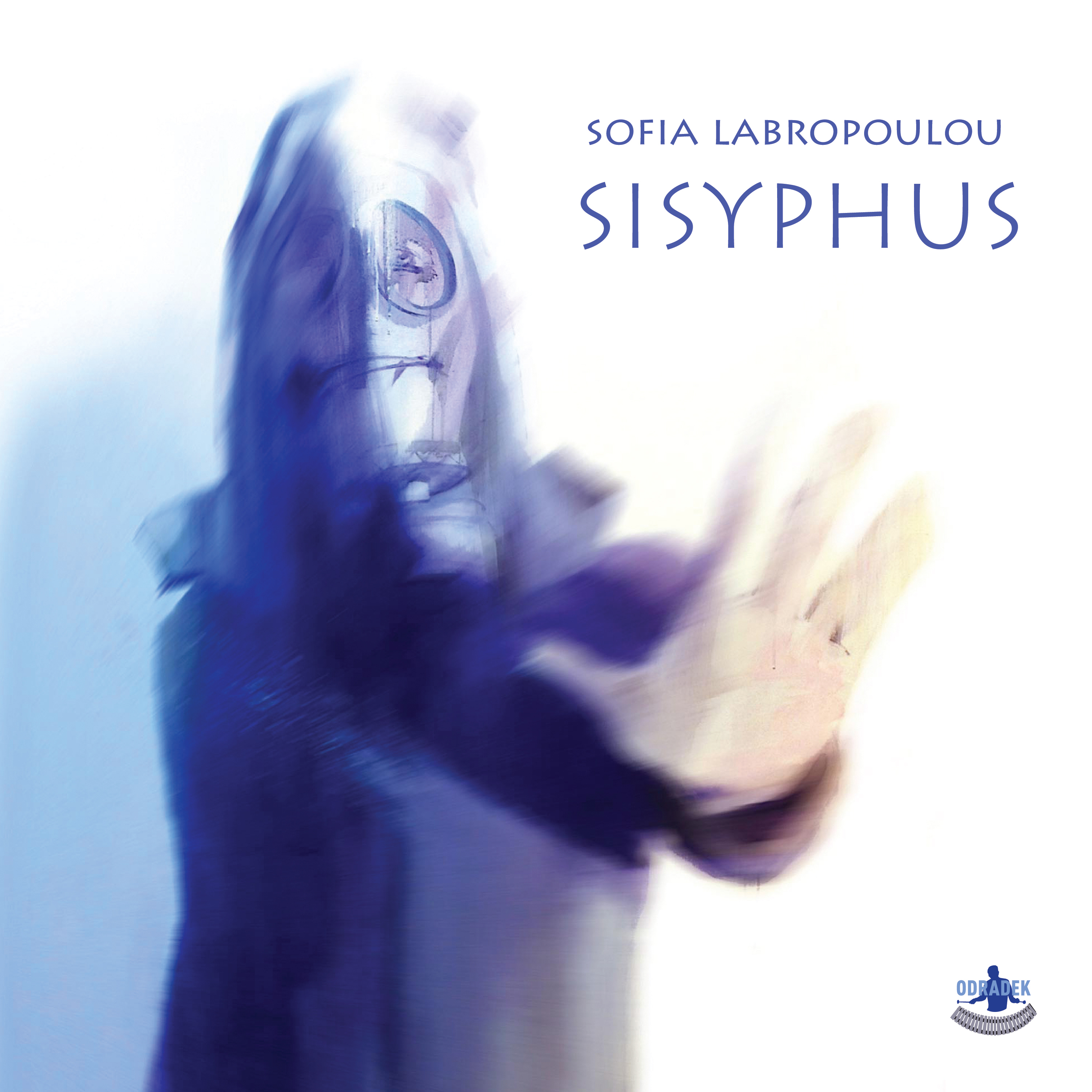 Sisyphus, Sofia Labropoulou's new album, was released in December 2020 by Odradek Records. Day by day, it is becoming more and more popular and beloved in the world music community. It is currently in top positions of charts like Transglobal World Music Chart and World Music Charts Europe and it was in the top five in Balkan World Music Chart for the year 2020 among seventy-one other albums.
In its own way, Sisyphus is concept album, as its pieces are parts of a bigger story. Labropoulou's influences are various and rich. A big volume of diverse material has inspired a musical work full of connotations.
In place of libation,I would like to thank Albert Camus for the inspiration; Greek mythology for the symbolisms; Greek tragedies for the structure, ethos, and intellect; folk wisdom for its modes of expression; Nina Simone for her transcendental desolation; Renos Apostolidis for his teaching; the Sex Pistols for their 'noise'; Hector Berlioz for his Symphonie Fantastique; Federico García Lorca for his Canción del naranjo seco; and Kostis Palamas for his amalgamation of all these elements.
The intertextual nature of the album drifts the listener into an adventure of search and discovery, into an exciting intellectual hide-and-seek. Sisyphus's booklet, (click!) which is written in Greek, English, and French, is literally the album's Gospel. It keeps Labropoulou's development of thoughts, as well as her statements and descriptions regarding the pieces and their role in the sequence of the album's plot, which is deployed in seven parts.
Labropoulou really focused on the sound, the balance of the compositions and the successful collective musical outcome and provided enough space for her partners to artistically express themselves. In the pieces with rich orchestration, she blends harmonically with the others. Her solo parts and pieces have a modest, clear, and sensitive sound, pleasant all the way. Several orchestral formations appear, different every time, ranging from a solo kanun to a full band. All these stories were brought to life with the help of many acknowledged musicians who collaborated on this project. As presented in the album, they are:
Márta Sebestyén – vocals and shepherd's flute, Eleni Christou – vocals, Christina Maxouri – vocals, Sofia Efkleidou – cello, Ourania Labropoulou – santur, Stratis Psaradellis – Istanbul kemençe, Kyriakos Tapakis – oud, Harris Lamprakis – ney, Vaggelis Karipis – percussion, Kostas Meretakis – percussion, Dimitris Tsekouras – double bass, Alekos Vassilatos – double bass, Nikos Angousis – clarinet, Giorgos Marinakis – violin.

A bejegyzés trackback címe:
Kommentek:
A hozzászólások a vonatkozó jogszabályok értelmében felhasználói tartalomnak minősülnek, értük a szolgáltatás technikai üzemeltetője semmilyen felelősséget nem vállal, azokat nem ellenőrzi. Kifogás esetén forduljon a blog szerkesztőjéhez. Részletek a Felhasználási feltételekben és az adatvédelmi tájékoztatóban.