Warsaw Return #1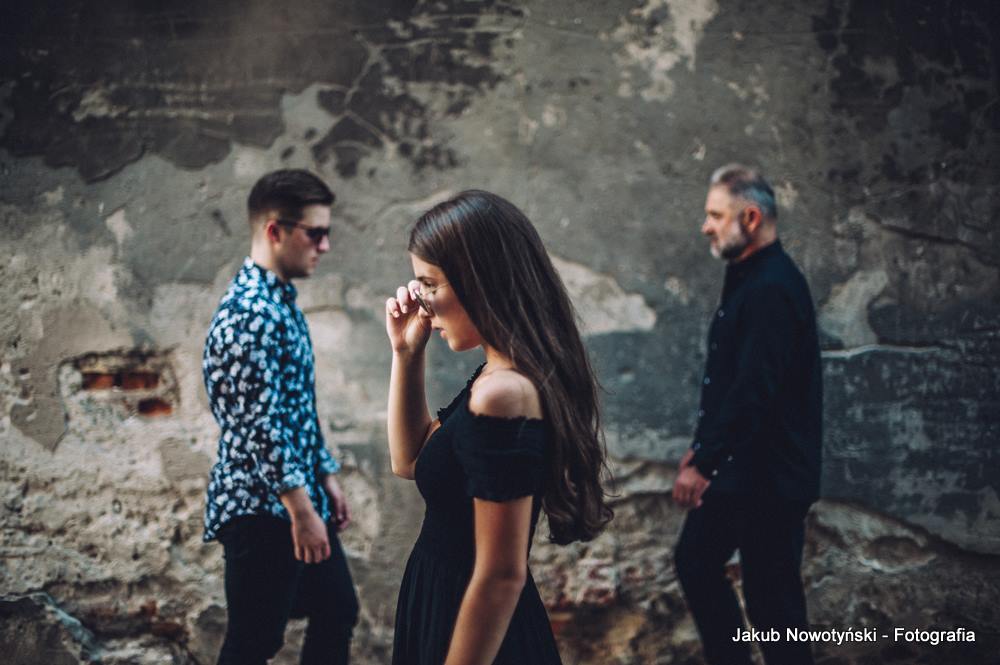 Kapela Maliszów – the Malisz Family Band – is  already familiar to the Hungarian audience. The band formed by Jan Malisz and his two children Zuzanna and Kacper performed at Budapest Ritmo in 2016, also appeared in Sambucus Festival this summer, on Saturday they are giving a concert at Fonó Budai Zeneház. The band comes from a small village in South Poland, and performs at the biggest festival stages. The special intimate atmosphere on the stage they create makes you feel just like they were playing music in their living room or even cooking dinner together in the kitchen.
Can you or do you need to separate music from your family life at all?

I am sure many of family bands will confirm that playing with your family members can be both very easy and convenient, yet difficult at times. First of all, music has been in our family since forever. It's very natural for us to hear live music, or people practicing in our home, it has also been natural for us to play together. First of all, you don't have to travel to a distant place to meet up with other musicians to practice, you just have to travel to your living room. It's also easy for us to understand each other when it comes to composing. However, like in every family or every band, sometimes there are some arguments and then you can't just get in a car and go back to your home, since you all live together and have to see each other every day. :)

At one point of the concert you mentioned that you were going to play on your grandfather's violin and dedicated that song to him. Tell us about your musical family tree.

Unfortunately I don't have many information about my older family members and their musical legacy. I never met my grandfather Józef Malisz (my father's father), he passed away before I was born. But I do know that before war, he was a wedding musician and he played violin. He bought a 40-year old Stainer violin for his first job salary when he was a teenager. Sadly, during the war he broke an arm and after the war he couldn't play violin anymore, he played mandoline from time to time. On my mothers side, we have a legacy of great dulcimer players. My mother's grandfather Jan Szajna was a great and awarded multi-instrumentalist, mainly played dulcimer and clarinet. His son and my mother's uncle Stanisław Szajna is also a great dulcimer player and dulcimer builder.



Your father (Jan Malisz) is not only a multi-instrumental musician but also builds instruments, which are also beautiful objects. What is his story?

My father's journey with instrument-building originated from a sheer need of having an instrument to play on. He was educated as a farmer, then took a job as a carpenter. Years of woodworking gave him the experience needed to create his first instrument - a portable guitar to carry around when mountain hiking. As he says, it wasn't the best or the most technically correct instrument, but it was the first. Then as the time went by he got interested in hurdy-gurdys, mainly because of a polish hurdy-gurdy maker Stanisław Wyżykowski, who is an old master of his craft. He bought one for himself and decided to make one as well. Then it all went downhill, starting from simple traditional flutes, through drums, violins, basolias, double-basses, ending with hurdy gurdys and nyckelharpas. Not all of the instruments that my father makes are traditional to polish music, but violin, drums, basolia and hurdy-gurdy are.

Music and instruments were all around you and your sister in your early childhood. Do you remember the first time you picked the violin? What about other instruments?

I actually picked up violin as my instrument when I got into music school at 8 years old. That was my first time having contact with the violin. Earlier I played a little bit of accordion as a 6 year old, but I forgot all of it. First month of music school was okay, but I remember being a stubborn child. I always wanted to quit, for about 2 years. At the age of 10 or 11 years old I decided to continue and stop trying to drop out. After 6 years of music school I had no opportunity to continue musical education. Music middle school was too far away from me and also - I decided that I didn't want to play classical music, I wanted to play folk, traditional and jazz. So since 14 I've been self taught. I also play nyckelharpa, guitar and mandolin since they are easy instruments for a violinist to pick up.

And how come Zuzanna – a young girl – chooses the drums?

My sister however picked up piano at the age of 8. After 7 years, she also dropped out of music school. It was about a month ago :) She decided that there is no point in pursuing a classical pianist career, and to be honest, our town's music school is not great at all, so it would have gotten her nowhere anyway. About the drum: Zuzanna originally played basolia in our band, she picked up the traditional baraban drum about 4 or 5 years ago. She says that she got interested in traditional polish drumming after seeing and hearing some recordings of old polish drummers playing. She turned out to be very good at playing the drum so it stayed like that ever since. When it comes to drums, she is self-taught.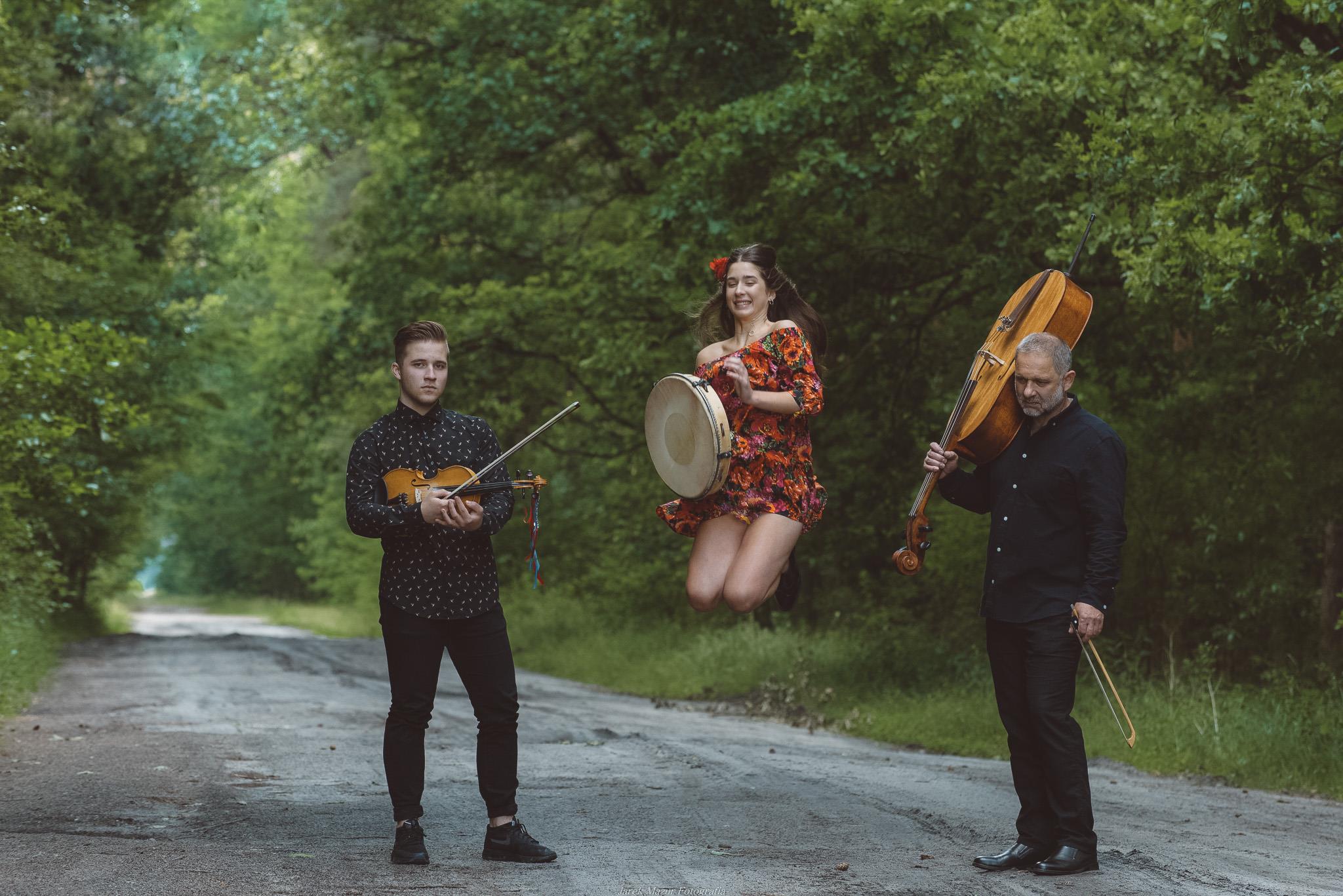 Unlike most revival musicians who come from an urban environment you - rarely - inherited village music continuously from your ancestors. Do you think there is a difference today in inheriting or in reviving music?

In my opinion there is quite big of a difference between music that has been inherited and the music that's been revived. Although, our family is kind of mixed when it comes to that. On the one hand, the tradition of playing all sorts of music was passed down for generations, but on the other hand, some of the traditional songs that we play are not inherited, for example: old sheet music or other old musicians from other villages (but still around our area). But I think that people that come from music families are the ones that stay "true" to traditional music - of course I'm not saying that people from urban areas, or people whose families don't have musical history are worse, or not "suitable" for playing, because that's a totally wrong way of thinking. I encourage everybody to pick up an instrument and play our wonderful traditional music, I just think that it's easier to do for the people that have this kind of music in their blood.

Time by time musicians added something new to the music they inherited. A new type of instrument or a popular tune they heard on the radio. Can you define what is your addition? What makes your music so fresh and contemporary?

I can't give you a recipe for updating an old tune, nor I cannot tell what my specific additions are, because simply there are none. I just don't think about it. I think what makes our music fresh and different is the fact that we play traditional music, but in a way that young people would play it. It seems to me that nowadays people got used to hearing old tunes played the same way over and over again. I think if they would go back in time and saw young musicians in the late XIXth and early XXth century playing on a wedding, they would notice that each musician had their unique style and played with lots of energy and improvised more.

Over time the function of folk music has been changing. Your music seems to fit well on the biggest festival stages, but originally folk music was connected to traditional events - mostly dances. In Hungary there are a lot of dance events, courses, camps, dance groups, but bands also give concerts. How do you see the "folk life" in Poland? What is the role of folk music nowadays?

I personally think that polish folk enthusiasts are a bit jealous of what you managed to do in Hungary. We also have dance schools, camps, events, but it's still mainly for the enthusiasts and people that are interested in that topic. Folk music is still a niche thing in Poland, but it's growing rapidly. I think that the last 5 years were very productive, and I constantly see new faces, and many young people - which is very important. I also noticed that some of my friends got interested in folk music, maybe partly because of what I do, but I believe that in general there is a folk renaissance happening in Poland right now. It may not be the fastest one, but it's bigger and stronger every year, especially in big cities, middle-aged village people still don't believe that the true village music belongs in the village, and they prefer disco and pop, and that's also a paradox we have. :)



You performed all over Poland at festivals. You won the first prize at Nowa Tradycja Festival in 2017. What do you think about the term 'new tradition'?

I think that the term 'new tradition' is a beautiful way to say that although our music was once dying and almost gone, we managed to keep it alive, and now it exists - with some new additions and a breath of fresh air and energetic young people. I would say that you could also call the movement that I talked about in the previous question 'new tradition'.

You have been selected for WOMEX last year and performed many times abroad too. Also the festival in Zsámbék was not the first and last time you performed in Hungary. Tell us about your experiences!

We do play a lot, and of course we are very thankful for that. In the last years we performed in Germany, Belgium, Ireland, Great Britain, Finland, Estonia, Czech Republic, Ukraine, Malaysia. We had many beautiful experiences, and of course some troubles including having our cello broken by an airline :) Some of our favourite festivals are Gooikorts in Belgium, Rudolstadt in Germany, Colors of Ostrava in Czech Republic, Zsambek in Hungary, Mazurkas of the world in Poland, and my personal favourite would have to be Ethnoport in Poznań, Poland. We often fly from Budapest and are big fans of hungarian wine and paprika paste. :)

Hungarian people were always so incredibly nice and hospitable when we performed there. And I am being honest and not trying to soft-soap. You should invite us more often, since Budapest is actually closer to our home than Warsaw... :)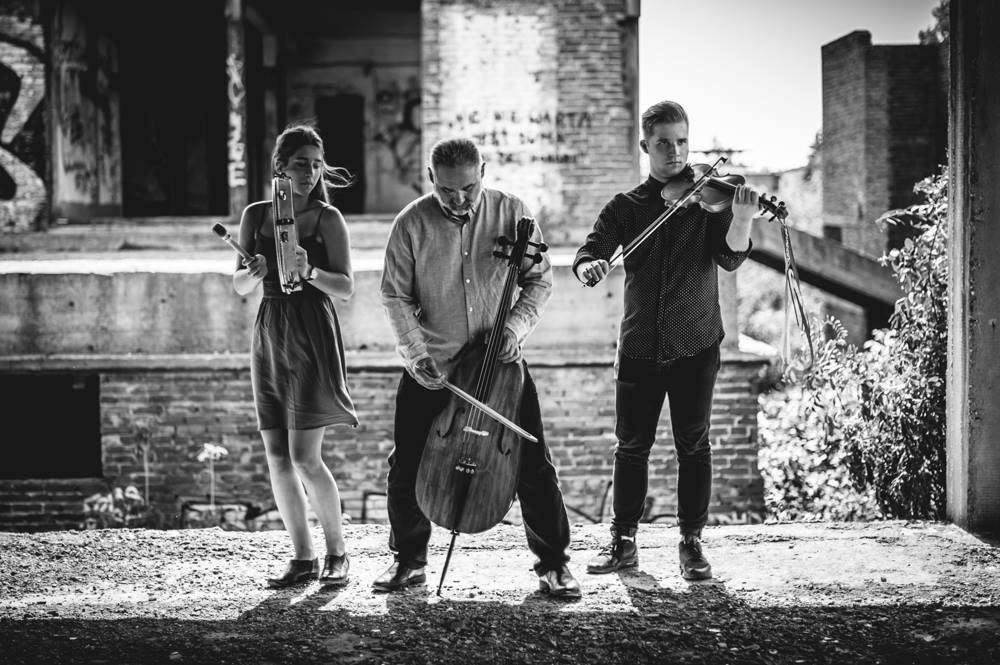 photos:

 
facebook
Zsófi Lázár



More  Warsaw Return articles here
A bejegyzés trackback címe:
Kommentek:
A hozzászólások a vonatkozó jogszabályok értelmében felhasználói tartalomnak minősülnek, értük a szolgáltatás technikai üzemeltetője semmilyen felelősséget nem vállal, azokat nem ellenőrzi. Kifogás esetén forduljon a blog szerkesztőjéhez. Részletek a Felhasználási feltételekben és az adatvédelmi tájékoztatóban.